Novel Coronavirus is wreaking havoc around the world, During this difficult time, We want to let you know that we're still here to help you brighten up your day.
Be there for you through the tough times
GIVEAWAY
Comment & Like the below Facebook post, you will have a chance to win:
1 × office 2016 professional CD Key Global
1 × Microsoft Windows 10 Pro OEM CD-KEY GLOBAL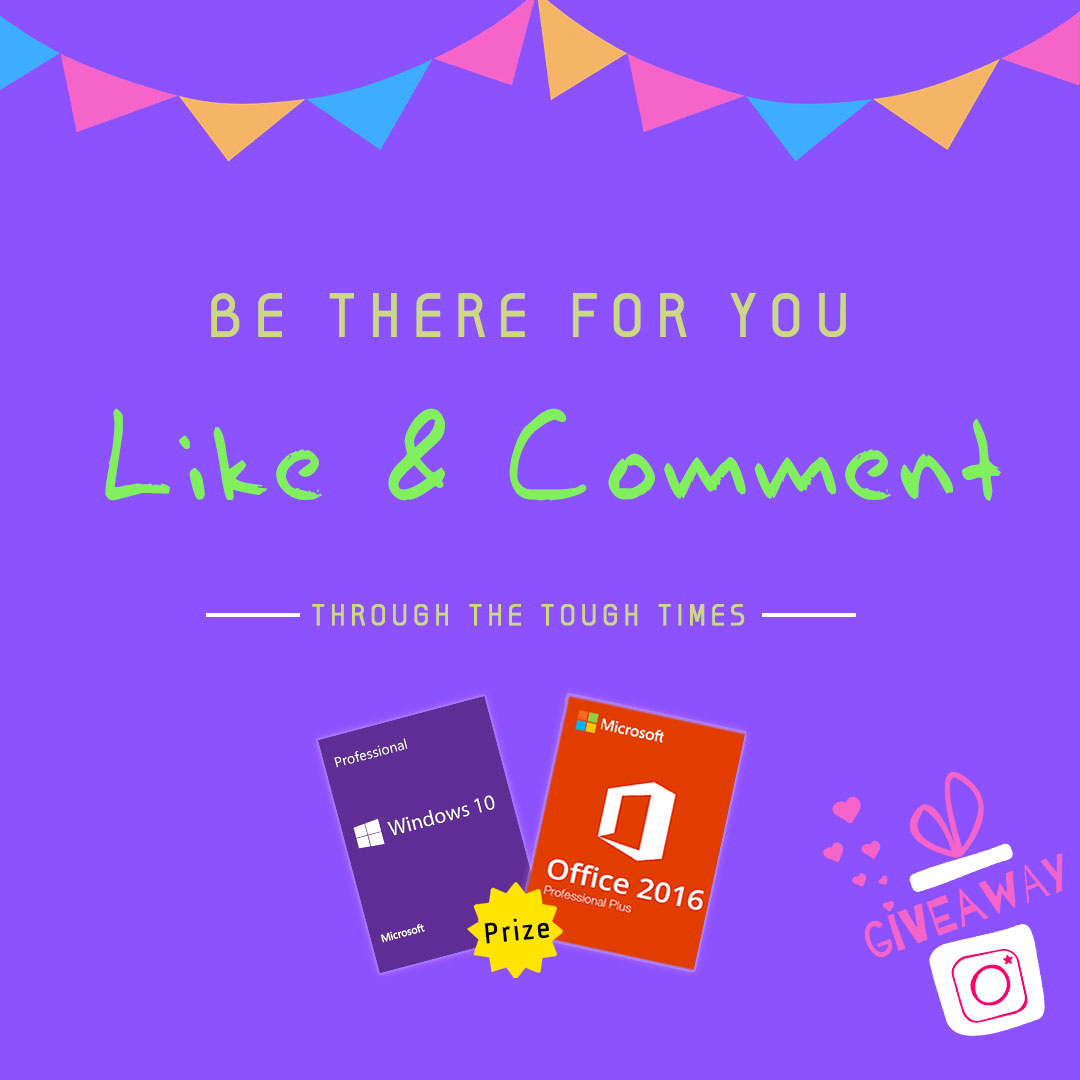 Giveaway closes in 72hrs, winners will be tagged in the comments on Friday. Good luck !
Recommended Deals:
Discount code: NZY
Microsoft Windows 10 Home OEM CD-KEY GLOBAL
Windows 10 Enterprise LTSC 2019 CD Key Global
Office2019 Professional Plus CD Key Global
Windows10 PRO OEM + Office2019 Professional Plus CD Keys Pack